Flight Over BORON AIR FORCE STATION & PRISON
September 2012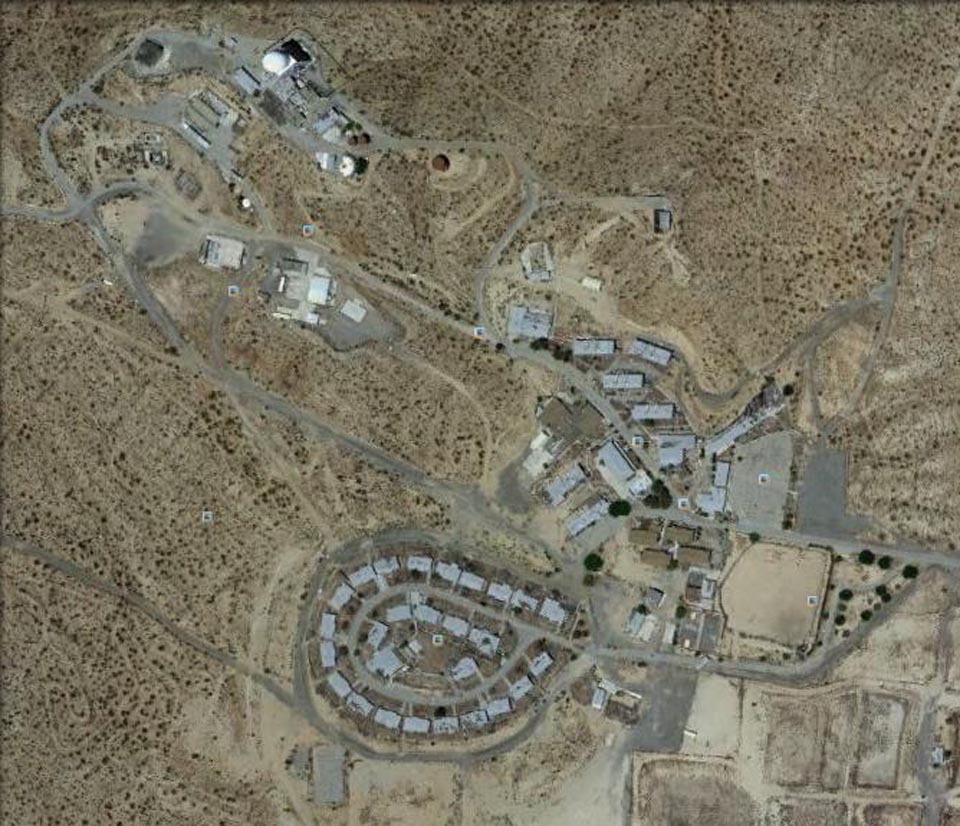 This is the Boron Air Force Station turned prison.
It is now abandoned except for the FAA radar dome at the top left of the picture.
We usually take the flight pictures from the KD Radio airplane.
The airspace above this site is part of the Edwards Air Force Base restricted R-2515 airspace and therefore unavailable to us.
This is a satillite image from Google Earth.

Ground Pictures of Boron AFS & Prison

Back To Flight Picture Index

Back To Main Page