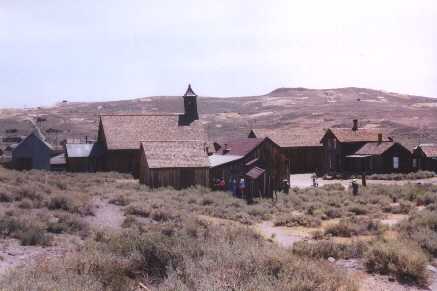 The Methodist Church and across Green St. the D.V. Cain house.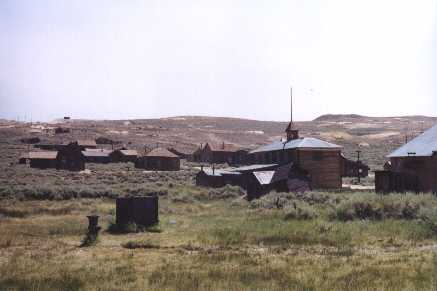 More Bodie buildings



The townsite of Bodie was designated a California state historic park in 1962. Although this website specializes in "abandoned" towns, we have chosen to include Bodie because of the unique manner in which it is preserved. Unlike other tourist ghost towns such as Virginia City, Columbia, and Calico with their restaurants and gift shops, Bodie is preserved in a state of "arrested decay". Visitors are able to walk the streets of Bodie at their leisure and view each building and its contents just as they were over 100 years ago. Some building interiors must be viewed through locked windows, while others are open to visitors. Only the mill is closed to casual visitors. Several daily tours of the mill are available.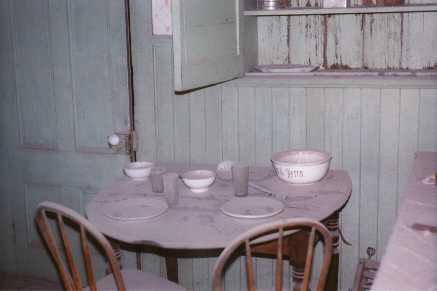 Tableware set up at the Miller house on Green St.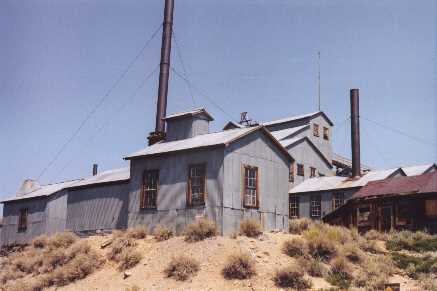 The Standard Mine and Mill on the west slope of Bodie Bluff



More Bodie

Back To Main Page