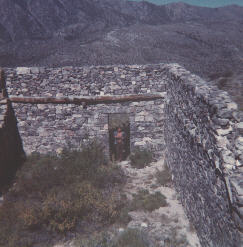 Pat checks out a Stone Building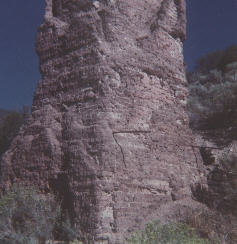 Could this have been a Smelter?



The Treasure City townsite was laid out on the western slope of Treasure Hill early in 1868. Large scale, multi-million-dollar silver production caused the population to swell to over 6000. In less than two years, over 13,000 claims were located on Treasure Hill. Treasure City had a newspaper, post office, stock exchange, a theater and lodges. The business district itself had over 42 stores, a bank, Wells Fargo office and several saloons. Many Treasure City citizens' lives were cut short due to the harsh weather at this high elevation. Deep snowdrifts destroyed buildings, blocked roads and hampered mining operations. Shallow veins, a labor dispute, and excessive litigation all brought the district into decline in 1870. A fire in 1874 destroyed most of the business district. By 1880, less than 50 people remained in Treasure City. In 1976, we made our first and only visit to Treasure City and took the pictures you see here. By 1980, a modern day mining company had set up operations in the ghost town of Hamilton, which is located at the base of Treasure Hill. Access to Treasure City was cut off. The new operation abandoned its efforts many years ago. The flyover portion of the 2008 trip proved there's not much left at Treasure City. Therefore we didn't schedule a ground trip and will leave the 1976 trip pictures up.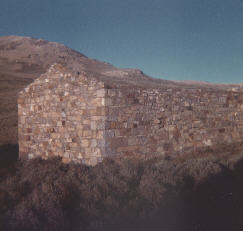 Many of the Buildings were made of Stone


Pat stands in the Doorway of the Wells Fargo Building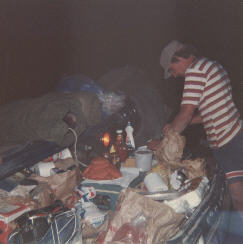 Pat prepares our Meals in the Cooking Area of The Cheap Jeep


Flight Picture

Back To Main Page