No Ghost Town Trips were made during the years shown above. Radio business in New Mexico took priority these years and there was no time left for a trip.

Most pictures of trips made between 1980 and 1989 do not appear on this site because trips made between 1990 and the present show newer pictures of the same locations. A few pictures from trips made in the 80s appear in
THINGS WE FIND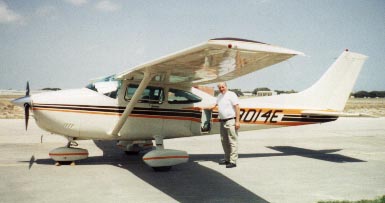 No "official" air ghost town trip these years, but the KD Radio California airplane did get a lot of use with multiple trips to
KD Radio New Mexico. &nbsp Some Arizona, New Mexico, and Nevada ghost towns were checked from the air.

The purpose of a flyover is to provide us with information about towns and mining camps we are considering reaching by ground, or to supplement information we have obtained during a ground trip.



Back To Main Page