This is a mercury mine. There was so much to see outside that there was no need to risk entry. On this day, Cat and Hal from RipleysGhostTowns.com joined up with us to explore the Red Rock Mine. See GHOST TOWN TRIP PICTURES trip 2007 for camping pictures of the group.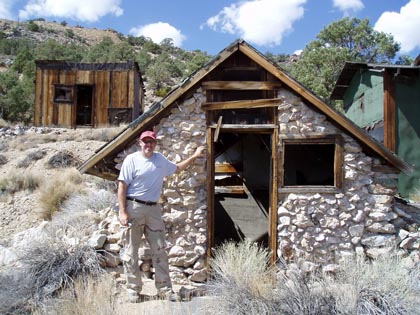 Gary Checks Out a Rock Building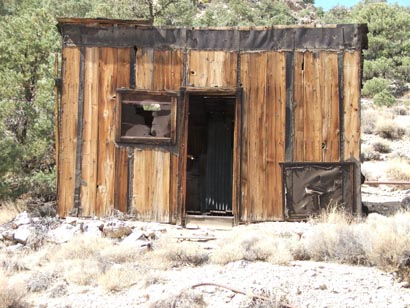 A Smaller Building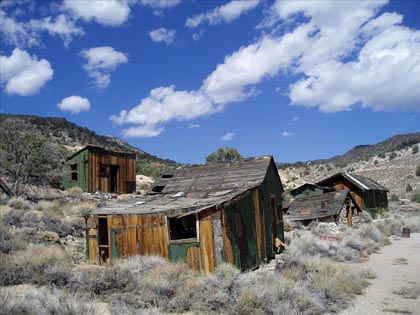 More Red Rock Buildings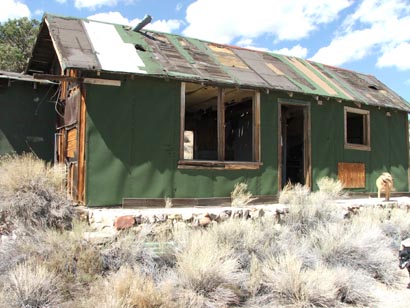 Several Buildings Had This Green Siding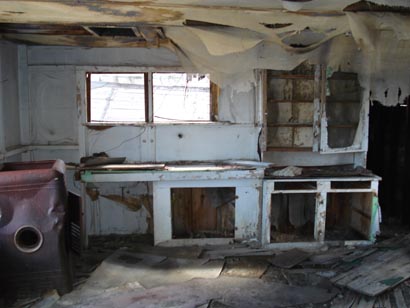 The Interior of One of the Buildings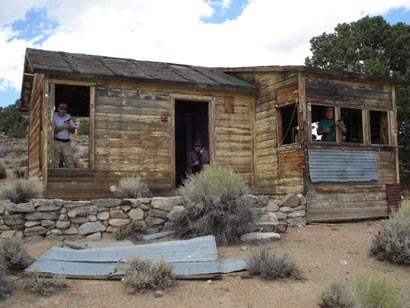 Can You Find The Gunslingers?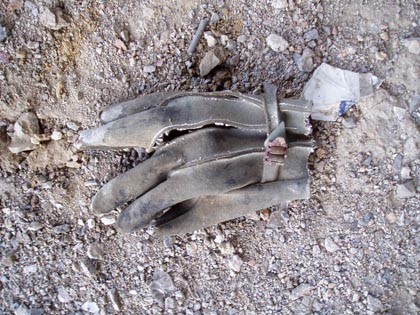 Cat Always Finds Something We Miss