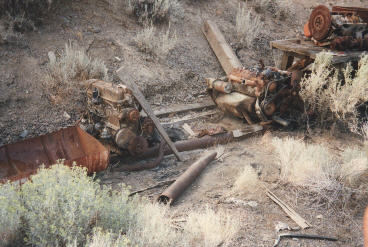 Three old Car Engines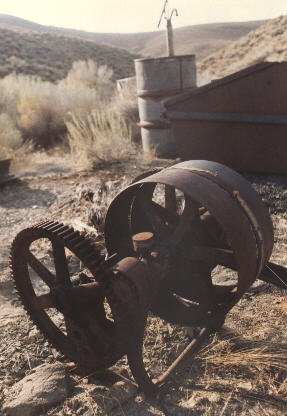 Mining Equipment



The apparent grave we found seemed to support our theory that a single family lived in Majuba. No one is buried here. The Strode family is actually buried in the Winnemucca Cemetery, section I00F. It is our guess that a relative constructed this monument. The stone sign reads:

2 DEC 80 STRODE
EMERY MARY AND MERIAM
STRODE TREADWELL
WELCOMED HOLLYWOOD ACTOR MARK ROGERS AKA
MARK HAYDEN. HE VICIOUSLY
MURDERED THEM (the rest is unreadable)

We can only assume that this was constructed by a relative or friend. Majuba is well secluded. Wood is available for campfires. Crystal clear water is located in the mine. Please click on the link below for more information about the murders.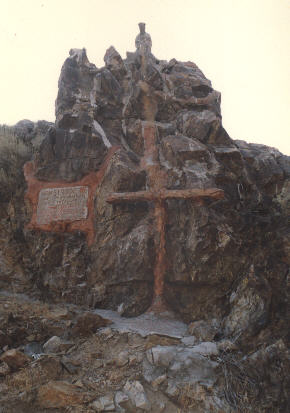 The Grave of the Former Residents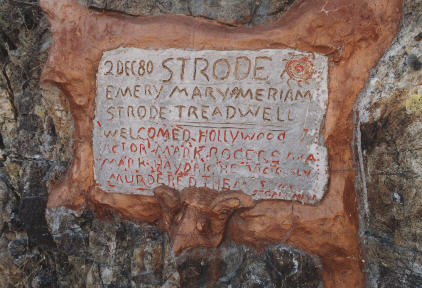 A Cement Sign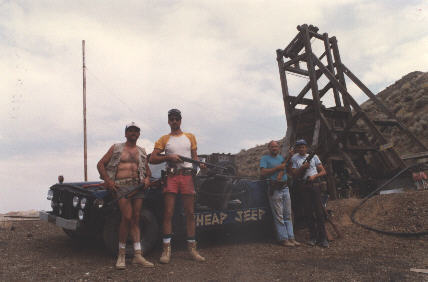 Brad, Rob, Steve & Gary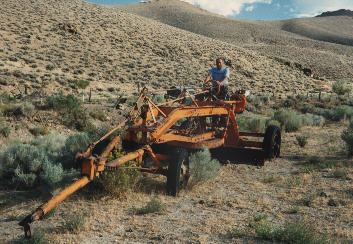 Steve On An Old Road Grader


Majuba Murders

Back To Main Page