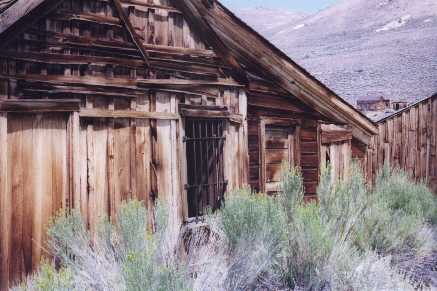 This is the Bodie jail. Only one prisoner is known to have escaped. Bail for prisoners was $5. Joseph DeRoche was taken from here and hanged by a vigilante group known as the Bodie "601".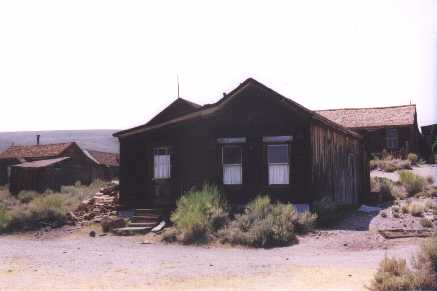 This is the J.C. Wallace house located on Union Street.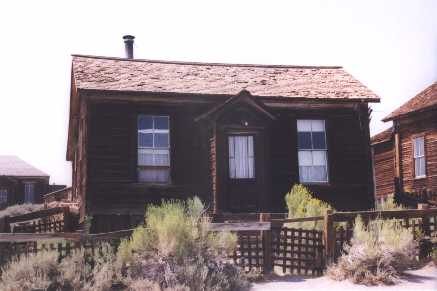 This is the Donnelly house located on Park Street. Charlie Donnelly was a butcher who married English artist Annie Pagdin. Later, this house was occupied by E.W. Billeb and his wife Dolly, daughter of James S. and Martha Cain. Mr. Billeb was the last superintendent and manager of the old Bodie and Benton Railroad (later the Mono Lake Railway and Lumber Company).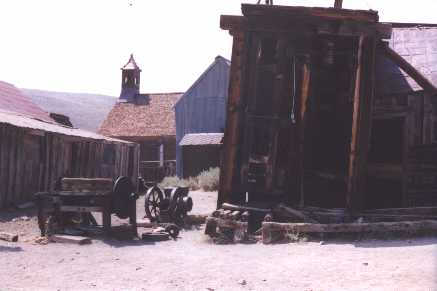 This small sawmill was used for cutting firewood. With snows as much as twenty feet deep, winds to a hundred miles an hour and temperatures down to 30 or 40 degrees below zero, plenty of firewood was needed to keep Bodie's poorly constructed houses warm during the winter.



The Sturgeon House on Fuller Street.