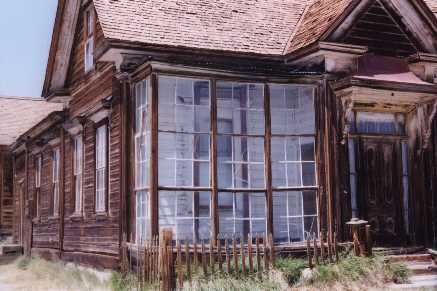 This is the residence of James Stuart Cain. He arrived in Bodie when he was 25, entered the lumber business, and put barges on Mono Lake to transport timber to the Bodie mines. He expanded into wagon freighting and, with Thomas Holt, leased the Bodie Railroad and Lumber Company. He and Joe Maguire leased a block of ground from the Standard Mine and Mill and took out $90,000 in gold in 90 days. It was later proven in court that the Standard Company had deliberately and fraudulently tapped Cain's mine. The damages awarded were so great that Cain took over the Standard property. Cain became the town's principal property owner.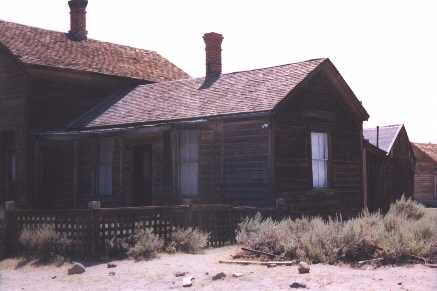 The D.V. Cain house was built in 1873. David Victor Cain was born in Carson City and lived in this house after he married Ella M. Cody in 1904. We have found nothing to indicate he was related to J.S. Cain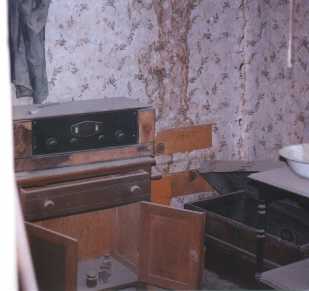 The Tom Miller house is open to the public. Tom worked for the Mono Lake Railway and Lumber Company located at Mono Mills, south of Mono Lake. Much of the Jeffrey pine lumber used in construction of Bodie came from Mono Mills.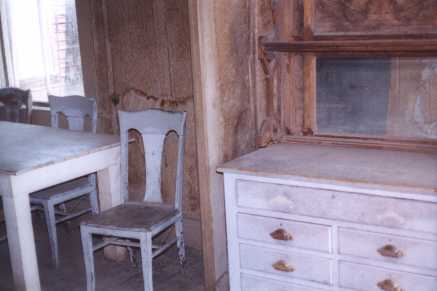 Furniture located in the Miller House on Green Street.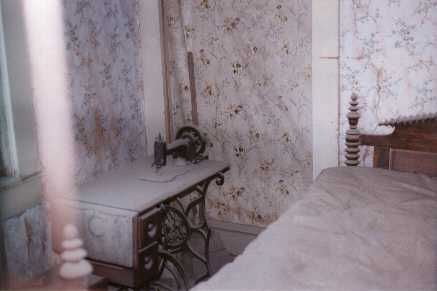 The Miller family sewing machine.