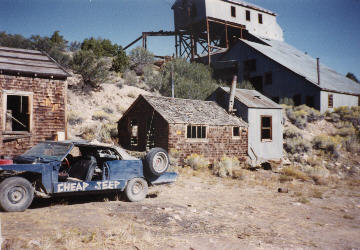 The Cheap Jeep At Belmont Mill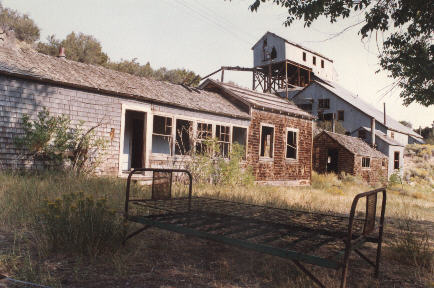 This is how the Mill Buildings looked several years ago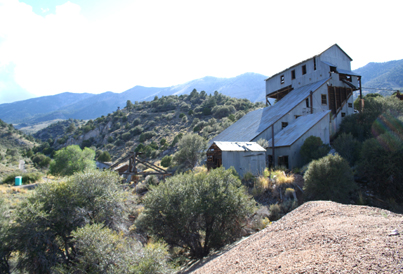 Another view of the Mill



Belmont Mill was built in 1866 to serve the nearby towns of Hamilton and Treasure City. Many structures are scattered throughout the area in these Nevada mountains... some of which are pictured here. Unfortunately, deterioration and vandalism have taken their toll on most of the buildings. Steel panels were used on the walls to extend the mill's useful life. The primary ore was lead-silver from the nearby Treasure Hill. As with most mills of this period, Belmont Mill was built on the side of a hill. This gravity flow construction helps move the ore through the various stages of processing. Much of the original mill equipment remains inside the mill's several levels. Tram cables from the mine (upper mill area) extend several miles down the mountain to the mill pictured here. Ore carts transported ore from the mines above, and occasionally, a few mine workers.

UPDATE 2012: Belmont Mill was partially restored. For more information, click HERE

UPDATE 2015: A mining claim held by Gold Rush Expeditions (GRE) for the Belmont Mine and Mill claims consisting of 25 acres was sold on eBay for $4,400 on February 12, 2015. The future of this well preserved mill and surrounding buildings is now in doubt. Mining activity will most likely take place. This will put the area off limits to those who wish to explore the mill and buildings and may close the road to the upper areas.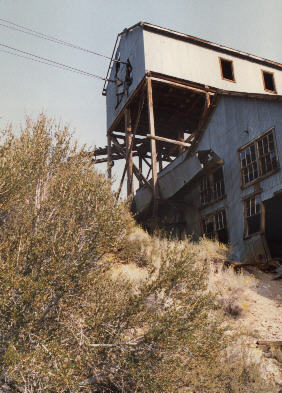 Tram Cables And The Mill Building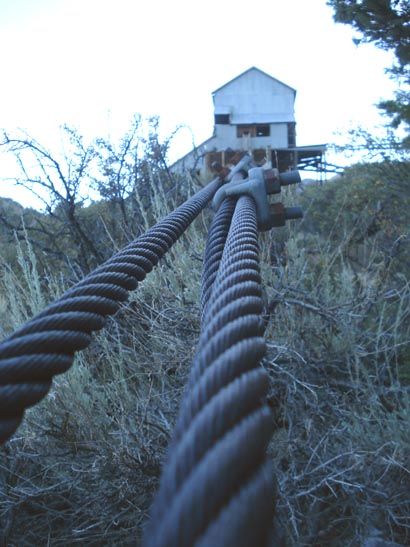 The southernmost Tram Cable anchor point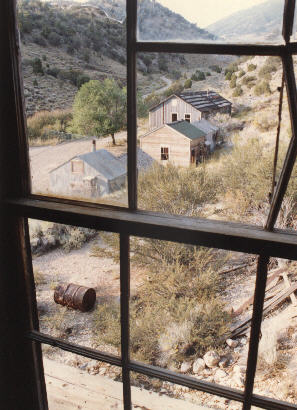 Looking Down At The Bunkhouse & Messhall From The Top Of The Mill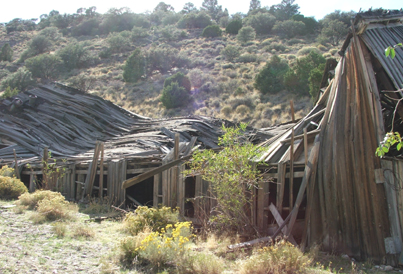 This Building has Fallen and will not be restored


More Belmont Mill

Back To Main Page
"center">